Our History
In 1948, upon returning home to Southwest Missouri from serving his country in Germany during World War II, Art Kinney and his wife Lorena used Art's GI money to purchase a small café, regionally referred to as a 'lunch counter.'  It was called the Eagle Lunch and had about 10 barstool seats and no table seating.  Most notably, the lunch counter contained a pinball machine and wall box units at the counter run by a 'hideaway' jukebox.
Art and Lorena quickly realized that the coin-operated equipment was out performing food sales and purchased more coin-operated equipment to place in other cafes, taverns and entertainment venues.  Thus began, Kinney Amusement Co.
Ron Kinney, Art and Lorena's only child, grew up in the business working and learning every aspect.  After Ron's distinguished service to his country in Vietnam, where he was awarded the Bronze Star, he began working side by side with his father until Art's untimely death in a car accident.
Ron and his wife Donna continued to operate Kinney Amusement Co, growing the business together.  In the early 80s they began purchasing vending routes and the business became Kinney Amusement and Vending.  They also opened a retail store, Kinney Billiard Sales, selling home game room equipment.  Under the guidance and tutelage of Ron and Donna, daughters Emily Kinney Carroll and Kelly Kinney Lee and nephew Patrick Murphy took on shared ownership.
Today, Kinney Amusement Co is the largest coin-operated amusement machine operator in Southwest Missouri; Kinney Vending has 6 routes and serves all of Southwest Missouri and parts of Arkansas; and Kinney Billiard Sales is the largest home game room retail store in Southwest Missouri serving customers in a multi-state area.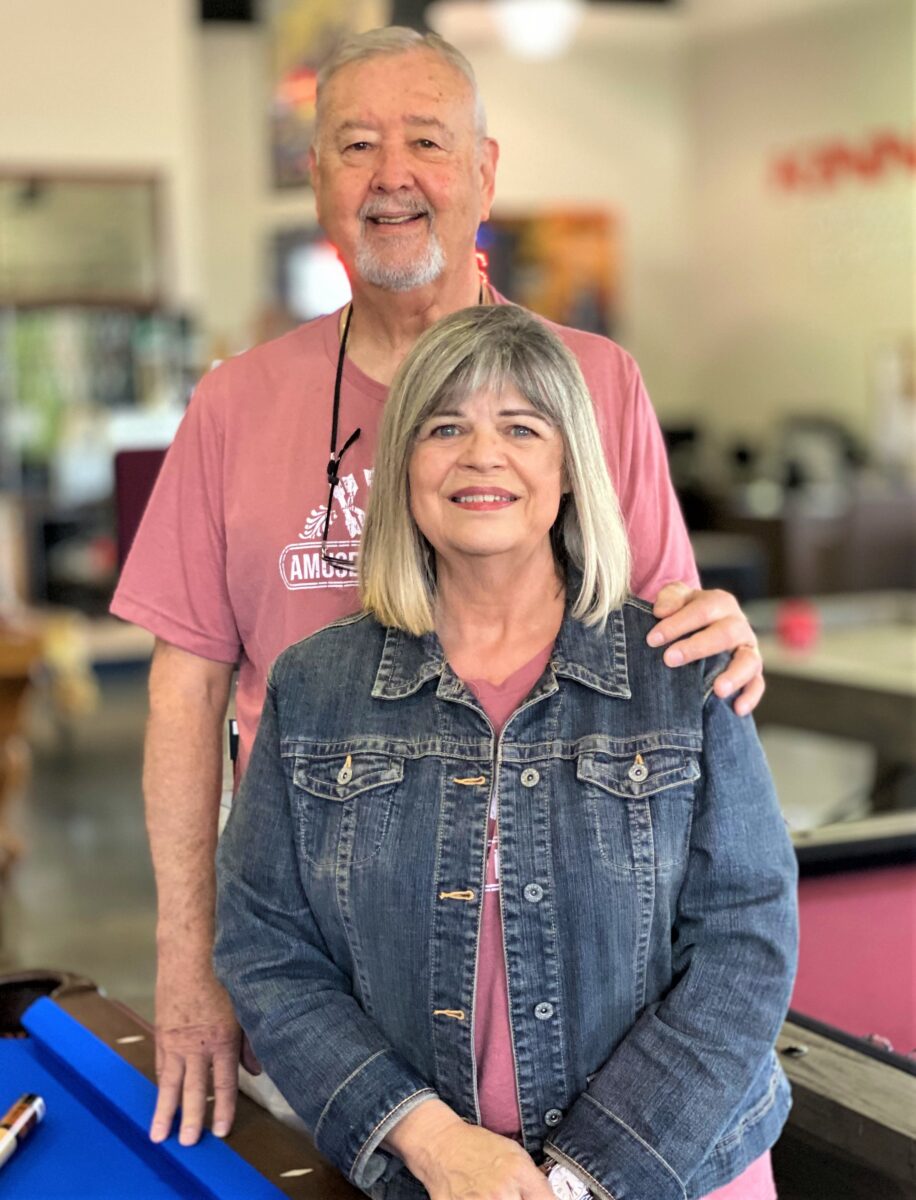 Ron & Donna Kinney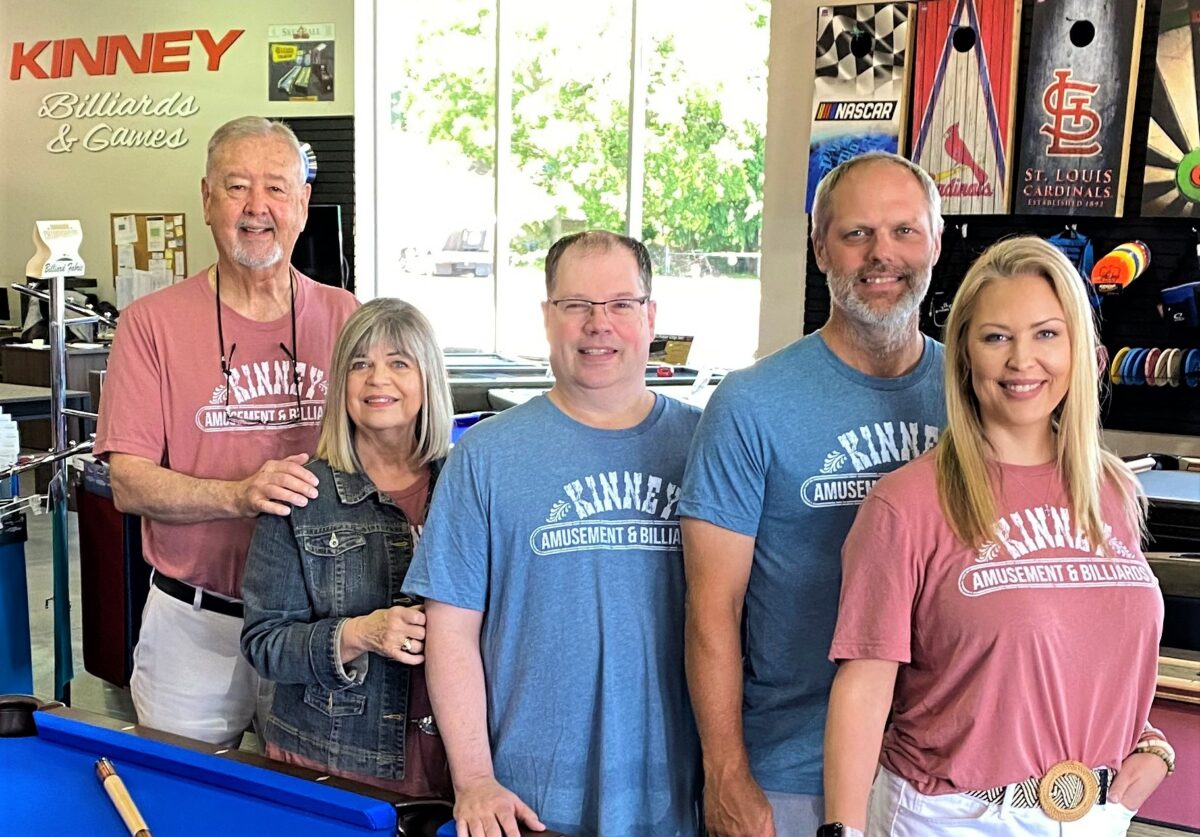 Ron & Donna Kinney, Patrick Murphy, Jeff and Kelly Kinney Lee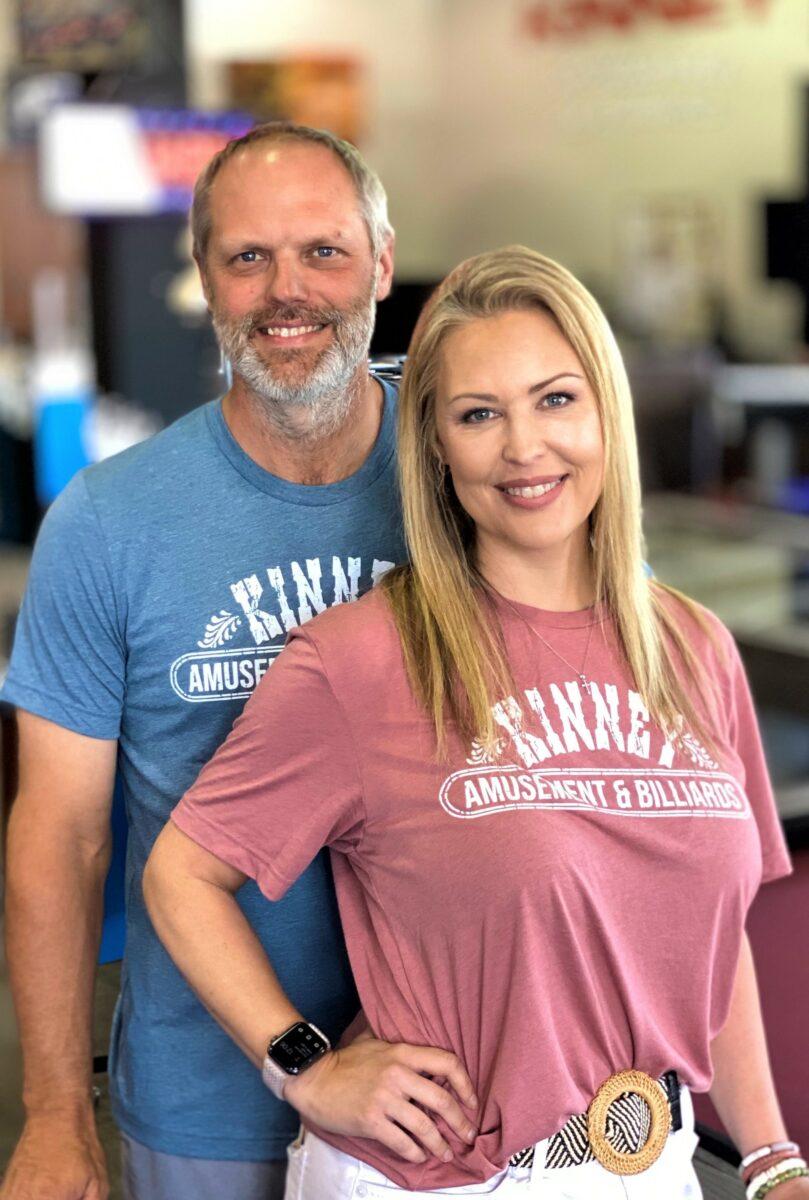 Jeff and Kelly Kinney Lee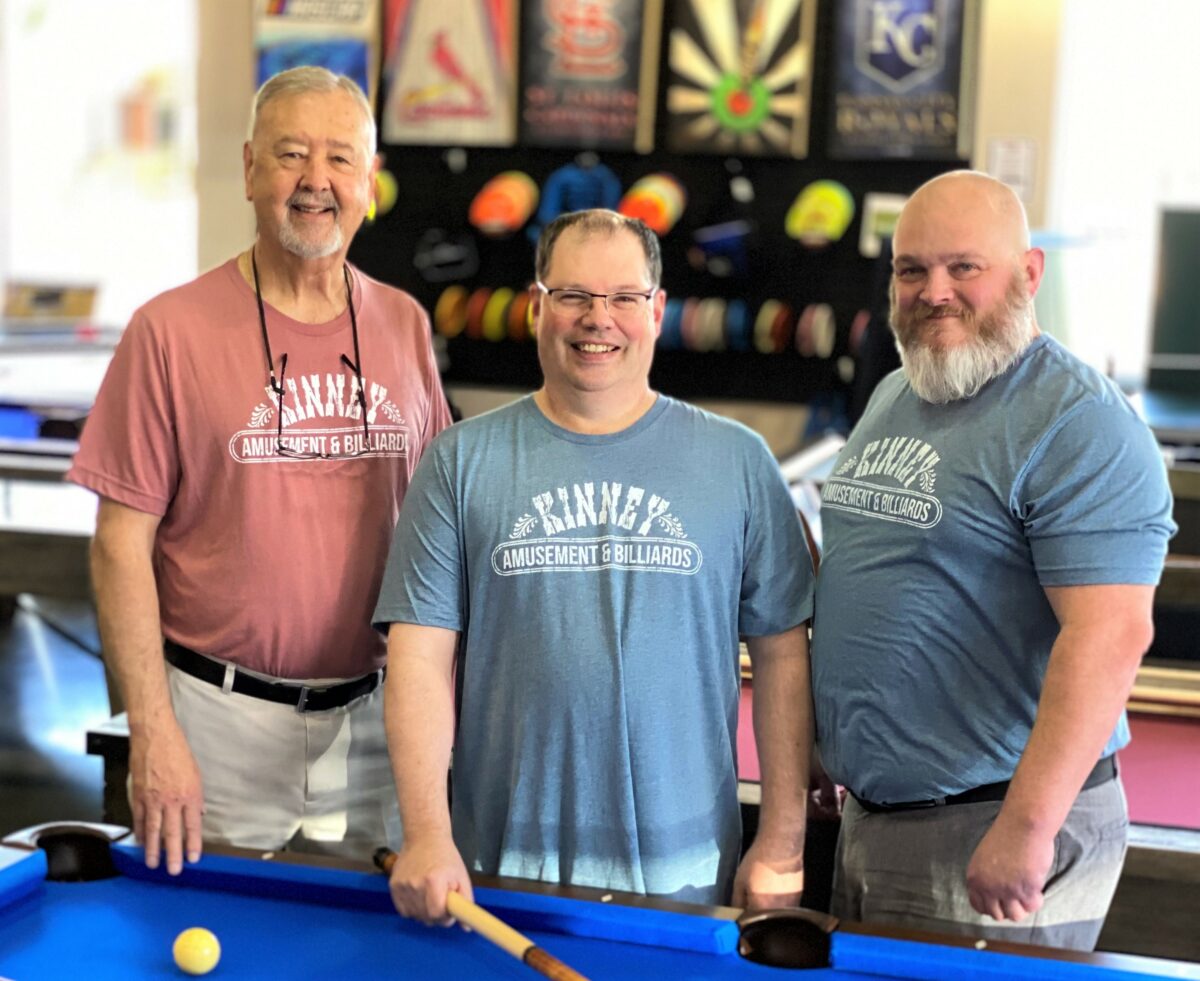 Ron Kinney, Patrick Murphy, Eddy Allain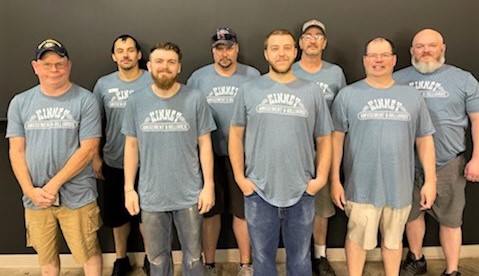 Johnny Hollingsworth, Matt Betancourt, Dylan Watson, Stevie Matlock, David Smith, Tony McGowan, Patrick Murphy, Eddy Allain