Kinney Billiard Sales is Southwest Missouri's premier location for all of your Air Hockey needs. We proudly carry Brunswick, Valley Dynamo, and Legacy Air Hockey tables.  All Air Hockey tables come with standard pucks and paddles.  Delivery and professional installation is also available, and if your existing table needs service, our dedicated tech staff  is here to serve you.  Please call (417)-831-0209 or come by our office for more information.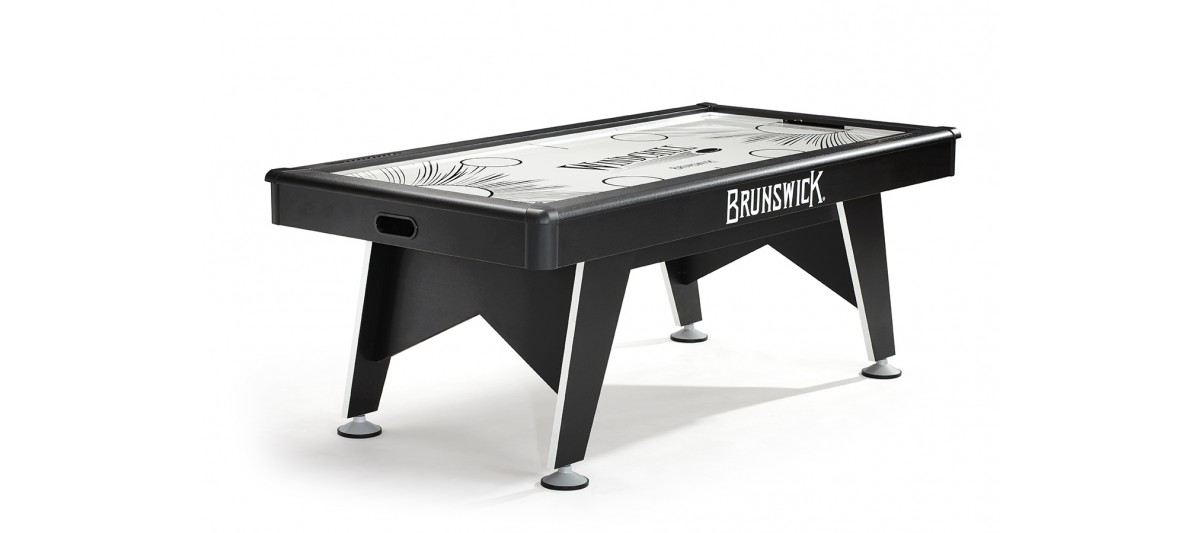 Brunswick Windchill
Add more fun to your game room with the Wind Chill Air Hockey® table. Sleek contemporary styling on a sturdy pedestal base features dual abacus scorers and constant flow UL blower. Two mallets and four pucks included with each table kit. Available in seven-foot size. Some assembly required.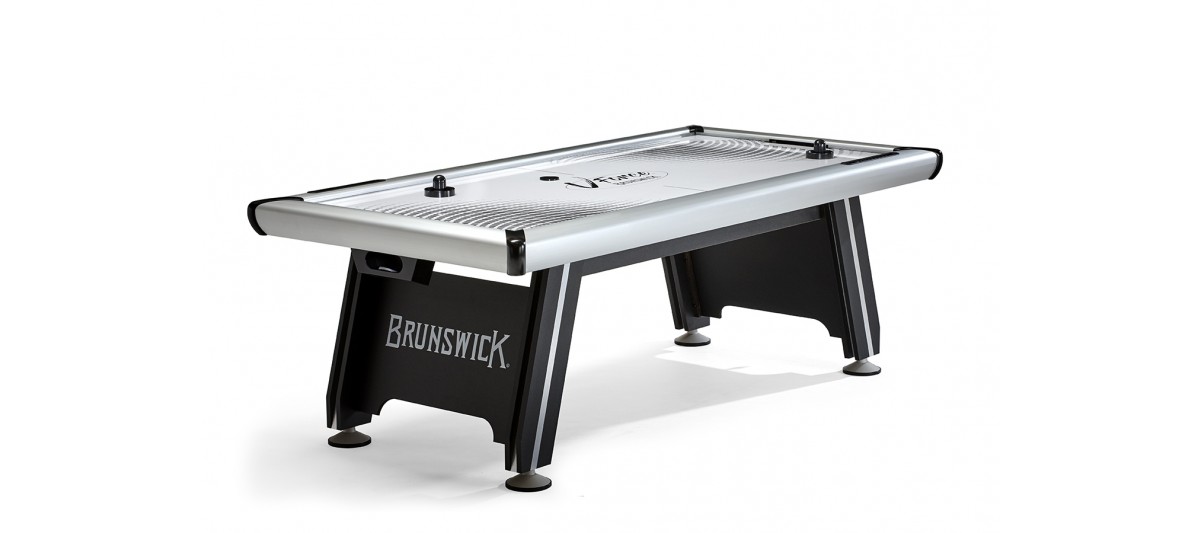 Brunswick V Force 2.0
The table for performance in Air Hockey® since Brunswick invented the game more than 30 years ago, the V-Force table features dual abacus scorers and exceptional speed of play. Aluminum rails with powder-coated metal corners accelerate the action. Super slick, scuff-proof "ice" helps keep the table looking sharp even after hours of intense competition. Now compatible with CT7 table tennis conversion top. Some assembly required.
Brunswick Premier
FEATURES
Unique metal "X" frame base for increased stability
Convertible game table covers allow for multi-functional use of the table
Adjustable leg levelers
Dual embedded abacus scorers
Commercial grade play surface with unique graphics
Commercial grade blower motor
Accessories included: two white mallets and four pucks (two red, two black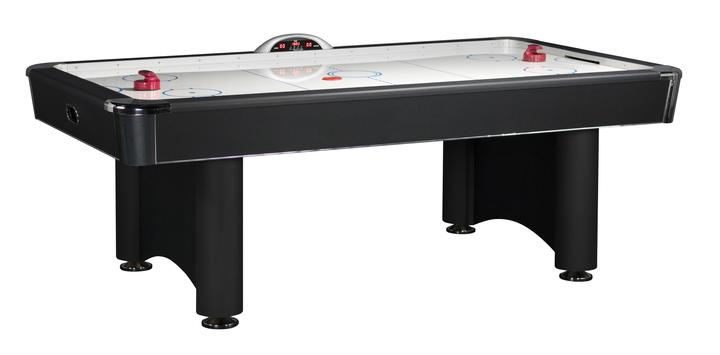 Legacy Destroyer Air Hockey
Bring the challenge and excitement of air hockey into your home with the Destroyer. Featuring a high speed 110v motor and smooth playing surface ensures back and forth action and non-stop family fun. LED scoring makes your game come to life.
Legacy Barren
You won't be able to keep up with the pace of play on the ultra-fast Barren Air Hockey Table. This table features all the characteristics of all our Rustic Series items including all wood construction with finger joint design, rustic pine or ash wood finishes, exposed distressed metal accents and a look second to none in the industry.
The oversized 110 volt motor ensures speedy puck movement, and the aluminum inner lip keeps the puck ricocheting off the walls. In addition, the aluminum lip keeps the inner surface from chipping like most lower end tables tend to do. The table comes with everything you need including 2 oversized pucks and 2 pushers. This table will provide endless fun for the entire family.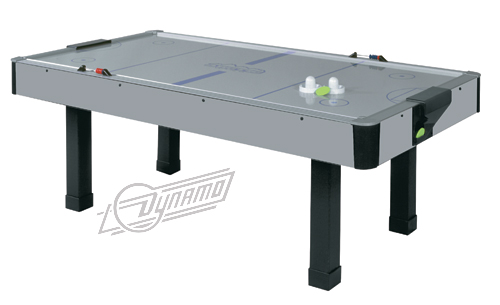 Valley Dynamo Arctic Wind
The Arctic Wind's solid construction and rugged durability provides an excellent playing experience at an attractive price point, and like all Dynamo tables is proudly built in Richland Hills TX, USA.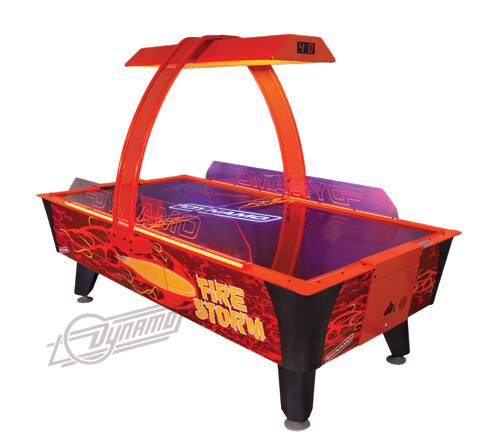 Valley Dynamo Fire Storm
Dynamo's new star comes home! Interactive LED lighting and a dramatically sculpted overhead design make Fire Storm the authentic finishing touch for that high-end home game room, or that location where coin operation is not a requirement but Dynamo durability is!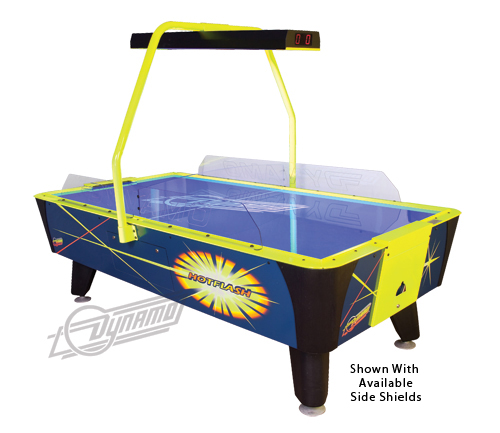 Valley Dynamo Hot Flash
For the Home Game Room wanting that authentic touch, or the location where durability and quality are a necessity – but coin operation is not. The black-light table that started it all is available in a non-coin edition. Frequently imitated, never duplicated. Only Hot Flash combines that unmistakable UV reactive glow with the quality and playability that have decades-old Dynamo products still playing every day.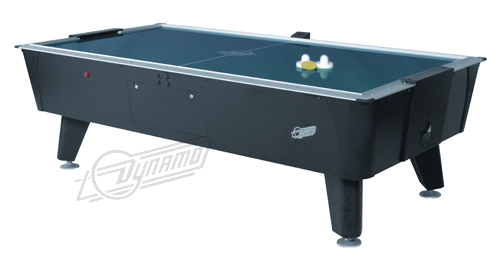 Valley Dynamo ProStyle
The toughness and time-tested durability of our widely-respected Dynamo Coin tables, but no need for coin operation. A Dynamo Pro Style is an investment in quality for years to come. APPROVED FOR PLAY BY THE U.S. AIR TABLE HOCKEY ASSOCIATION.