Notice: Color charts are reference purposes only.  It is not recommended to choose cloth colors based on a computer image or printout since screens and printers vary so much in colors.  Every effort has been made to accurately represent cloth colors.  Differences in computer monitors may result in the displayed colors being different from the actual color.
Click on each manufacturer's logo below to see their available colors.
Standard Cloth
Standard cloths are included in the price of the pool table.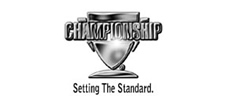 Premium Cloths
Premium cloths are available at an additional charge. Prices vary based on cloth choice and pool table size.  Please contact us for specific prices.
[ezcol_1half]
[/ezcol_1half] [ezcol_1half_end]

[/ezcol_1half_end]