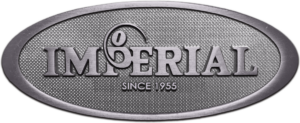 All tables come with an accessory kit, cloth color of your choice, and free delivery and installation inside Springfield.
The Shadow
A great table at an affordable price! The slightly arched body is a detailed wood veneer mounted to MDF to prevent warping while the legs are solid wood to provide stability. The matte black finish and the leather drop pockets add a sleek elegance that will work in any decor. All Imperial pool tables are skillfully crafted and designed by billiard experts and enthusiasts.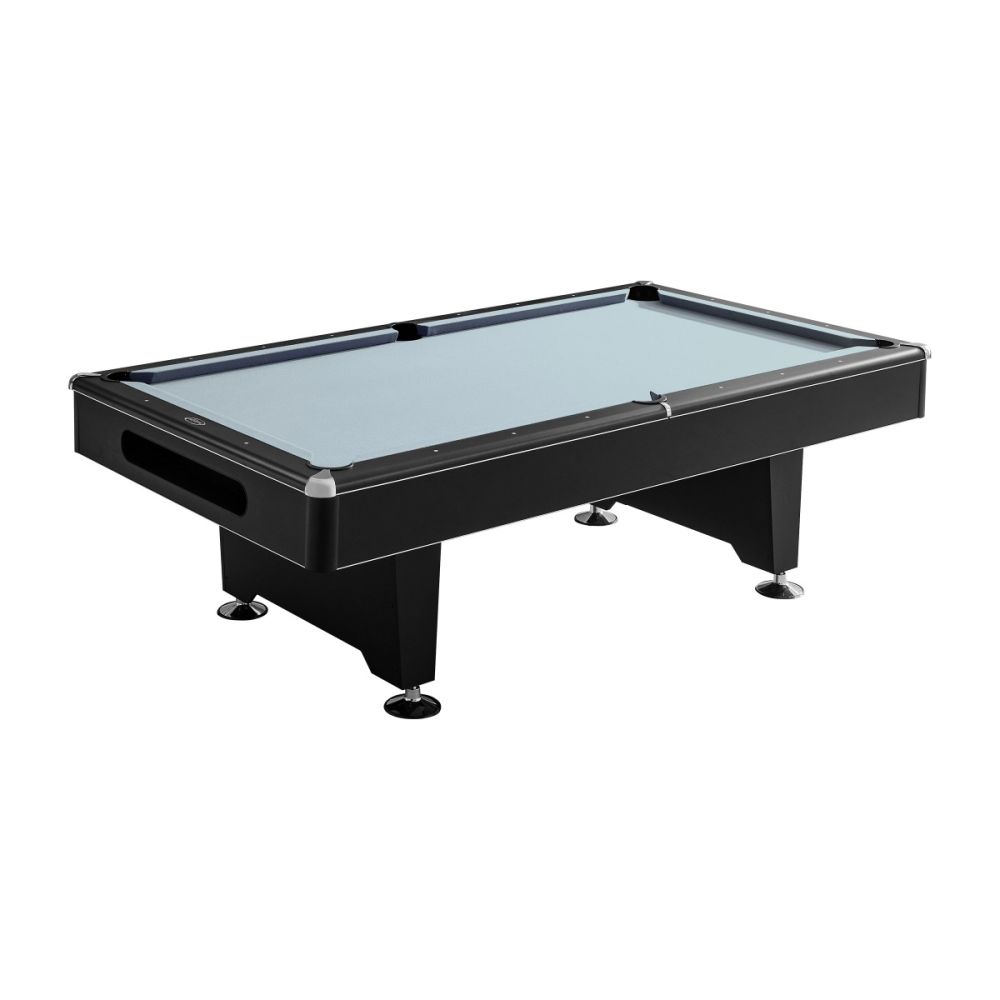 The Eliminator
The Eliminator is a classic commercial-style billiard table. It features a sleek pedestal base, chrome leg levelers, metal corner caps, 6-inch rails, and internal drop pockets. All Imperial pool tables are skillfully crafted and designed by billiard experts and enthusiasts.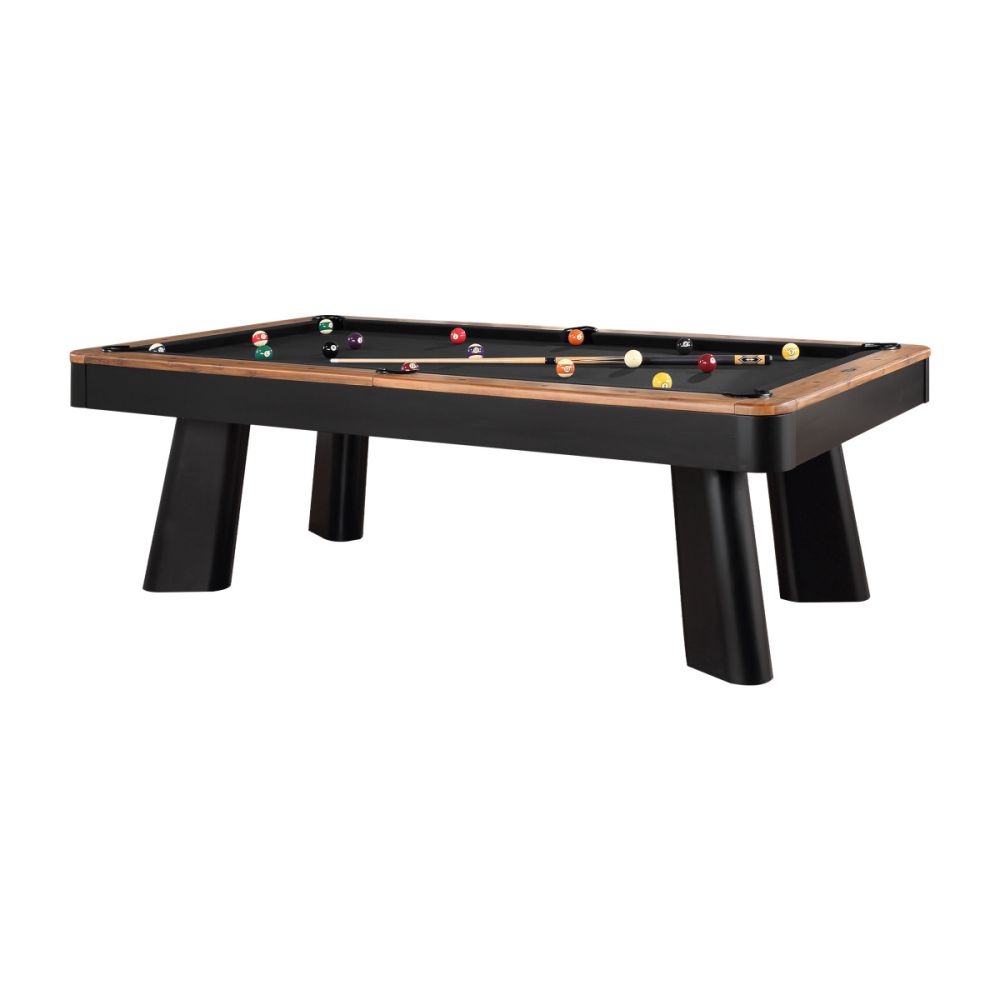 The Nouveau
The word 'nouveau' means newly arrived or developed. Both the corners and legs of this table are rounded resulting in no sharp edges -a new concept - one never before featured on an Imperial pool table. A novel design paired with a rail finished in Acacia and a body finished in opaque black makes this two-tone table stands out from the crowd. All Imperial pool tables are skillfully crafted and designed by billiard experts and enthusiasts.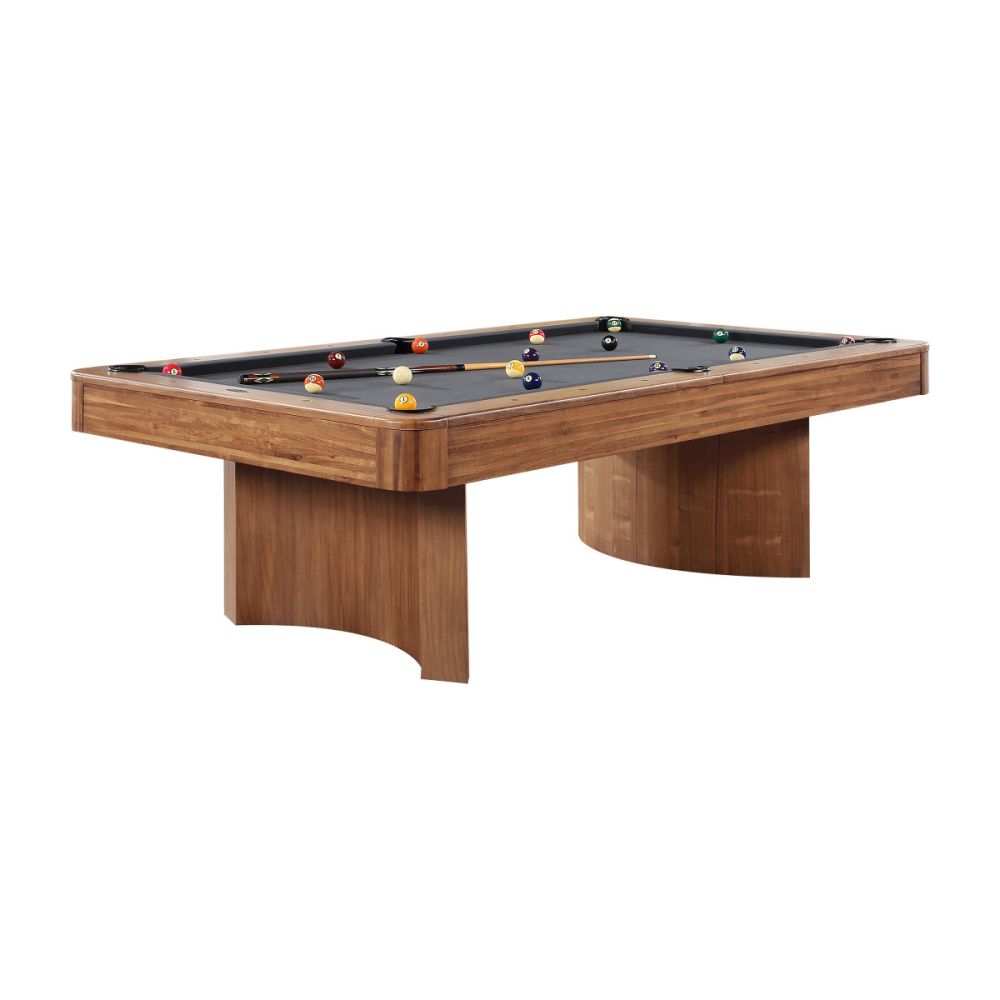 The Luna
With legs inspired by the crescent moon in the night sky, the Luna is fluid like the tides. Softly rounded lines and a warm, smooth Walnut Mist finish lend to the table's understated tranquility, while the solid wood and internal crossbeam construction round out the enduring stability. All Imperial pool tables are skillfully crafted and designed by billiard experts and enthusiasts.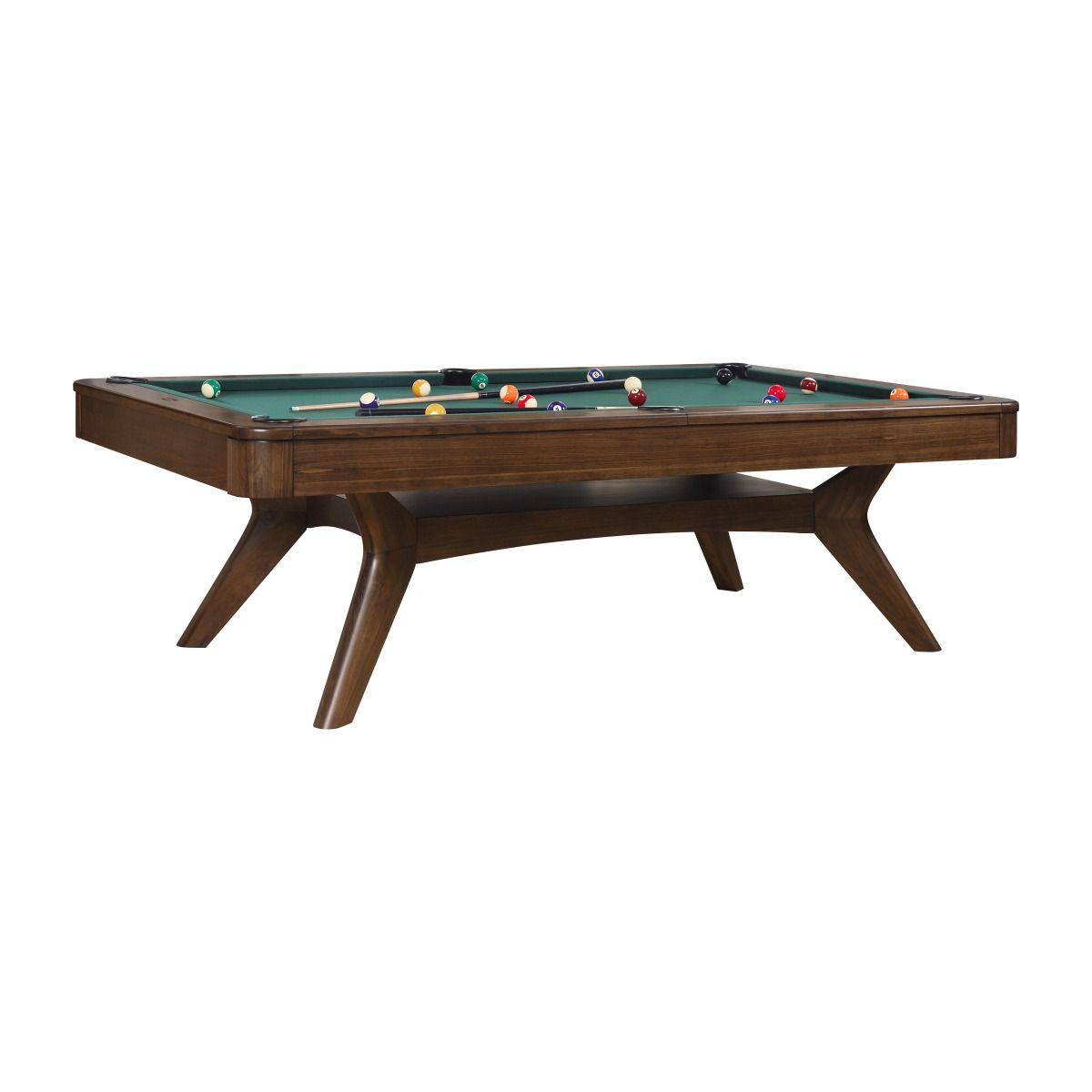 The Brevik
This solid Walnut pool table features elements of mid-century modern design with completely original features. Boomerang legs, rounded corners and a shelf under the playfield make this table gorgeous and functional. The shelf sits directly under the playfield and is a great place to store game accessories. All Imperial pool tables are skillfully crafted and designed by billiard experts and enthusiasts.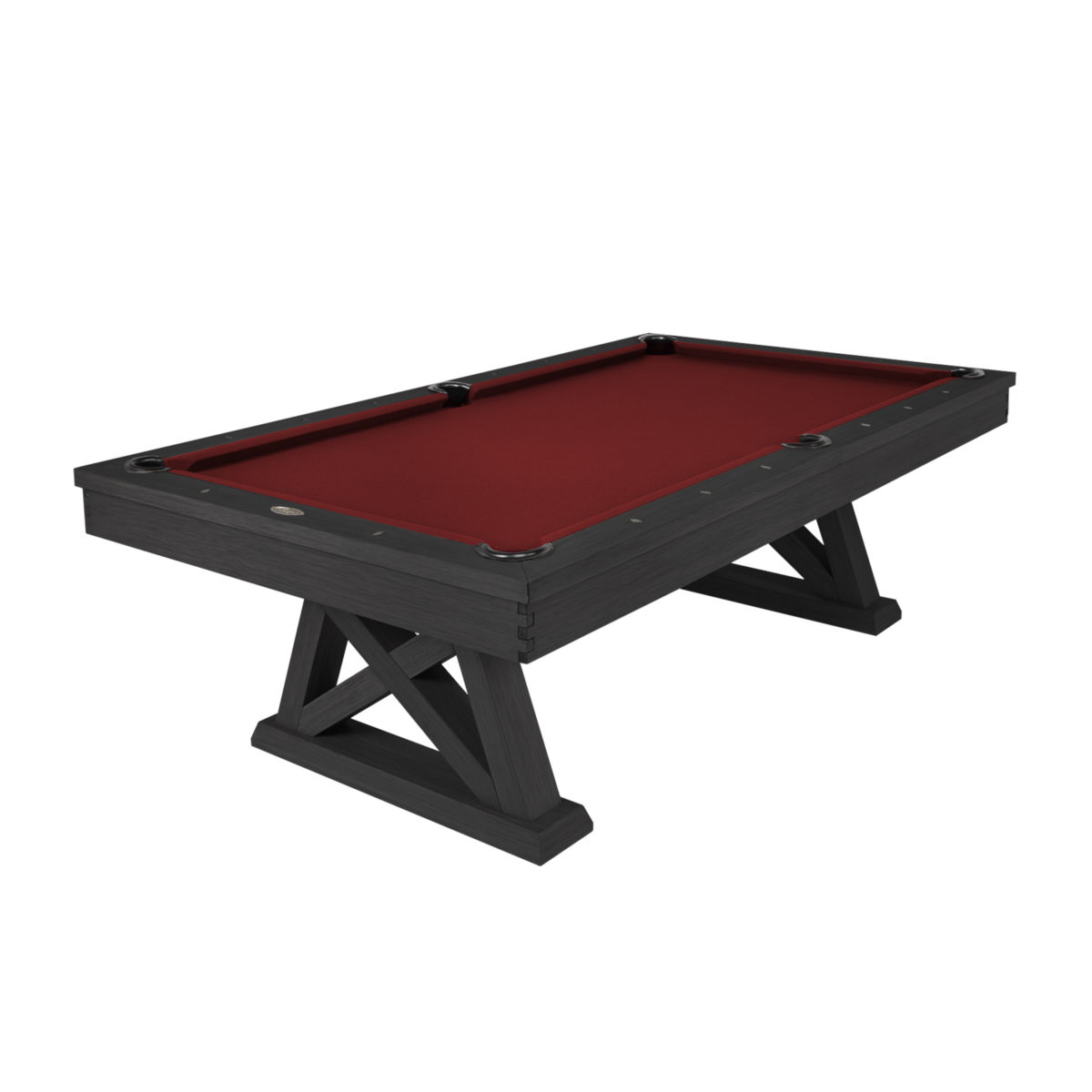 The Laredo
The Imperial Laredo billiard table is made of solid wood in our new Kona finish. Its unique leg design gives the table an original look that is perfect for a modern farmhouse living space. This table features a limited lifetime warranty, K66 cushion rubber, internal leather drop pockets and silver hammered metal rail sites.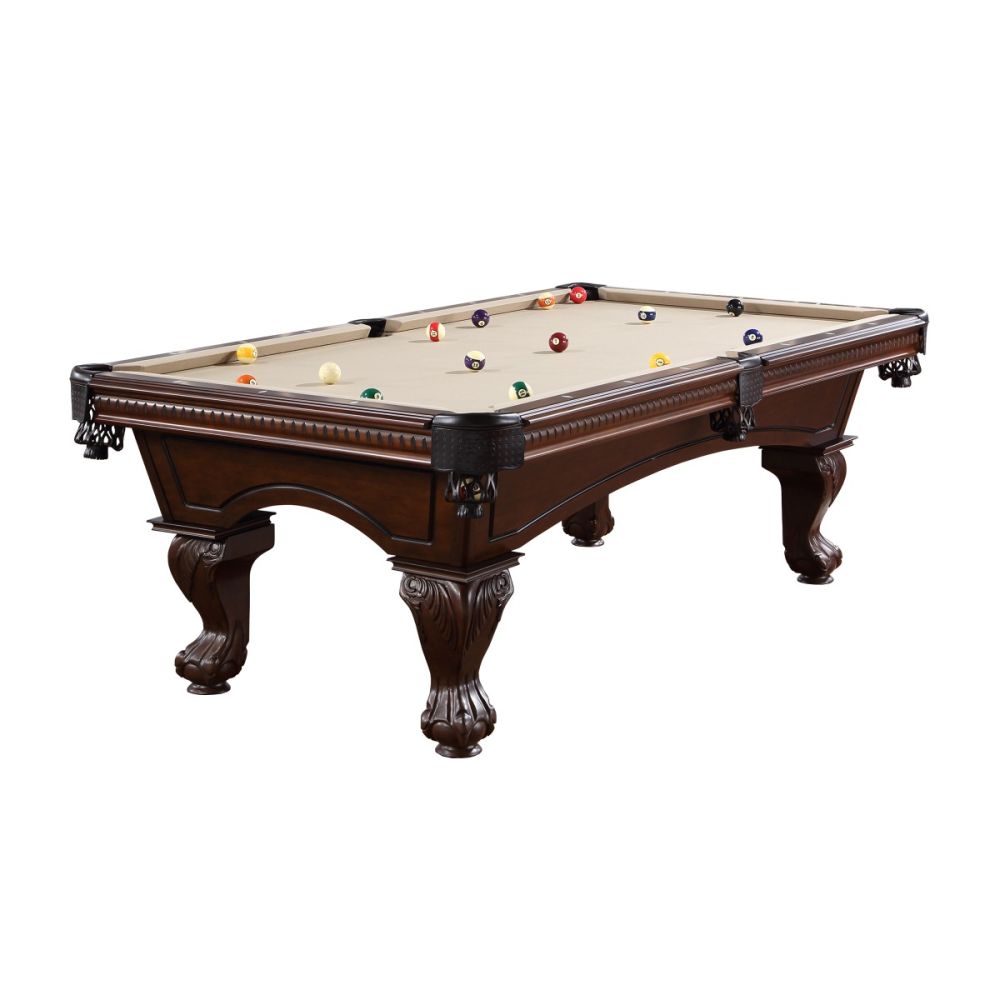 The Canton
The Canton Pool Table pulls out all the stops when it comes to refined elegance and sophisticated design. The beautifully carved solid Maple, Poplar, and Birch veneer combine with oversized claw feet to create a distinctive statement, drawing the eye up to the tournament-quality surface, diamond sights, and custom shield pockets. Finished by hand in a rich Sierra stain, the Canton is sure to become the centerpiece of the room.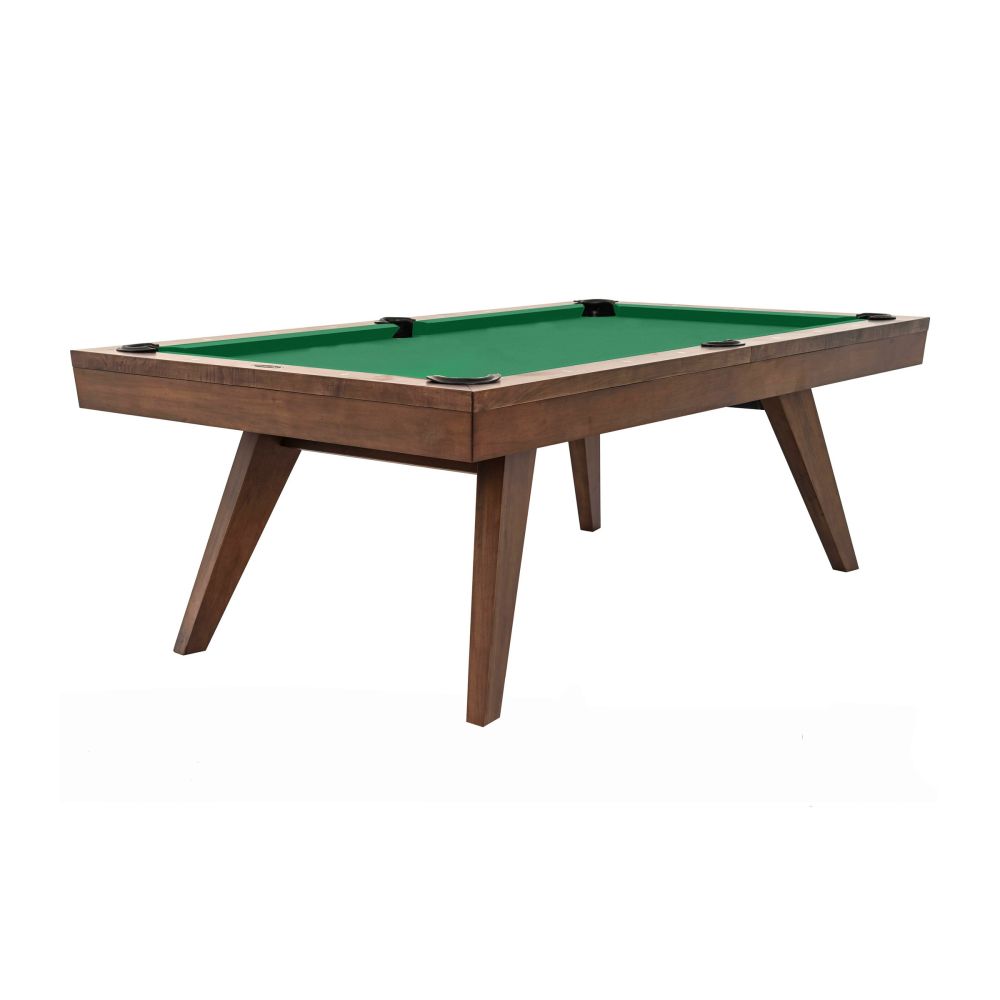 The Oslo
Solid Aspen wood body and legs
Steel frame and support beams with slate-leveling system
1" K pattern backed slate
K66 cushion rubber
Angled post leg design
Includes internal leather drop pockets and double inlaid rail sites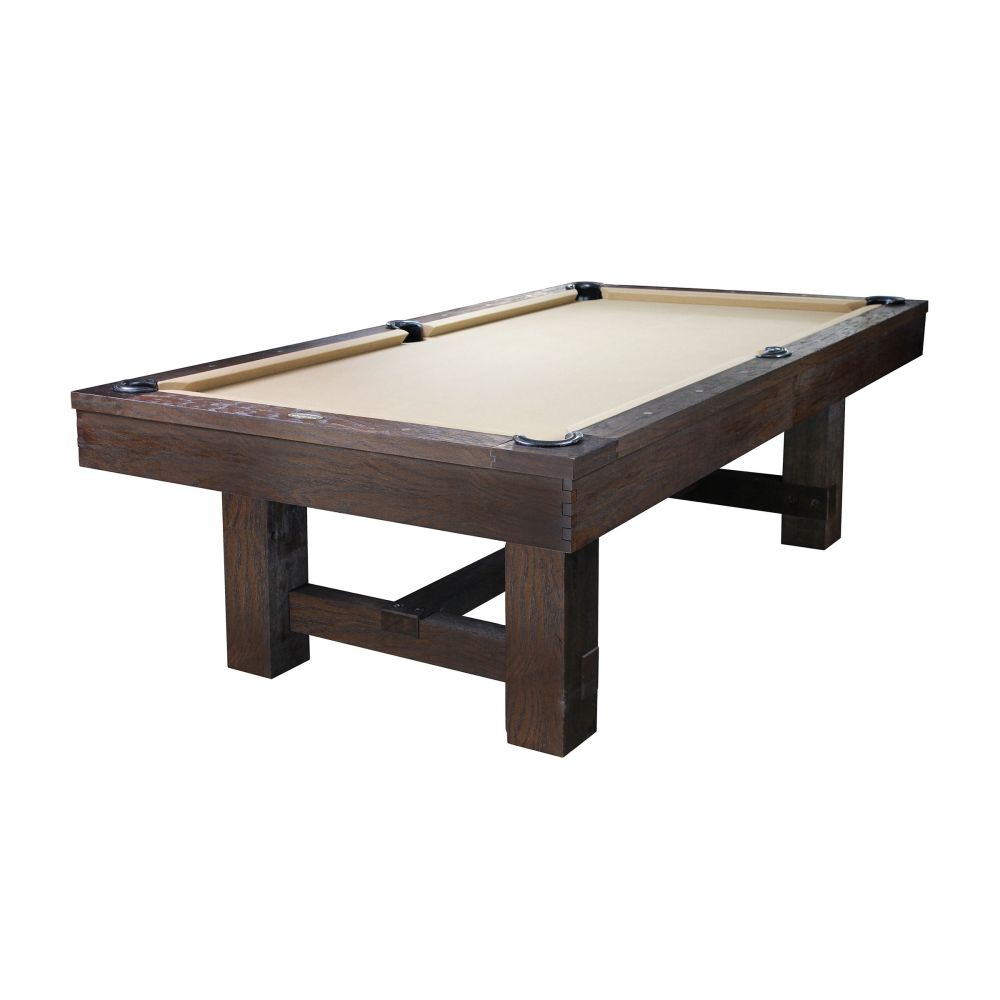 The Reno
Internal leather drop pockets
Weathered Dark Chestnut finish
Metal coin rail sites
Solid wood legs and crossbeam
Dimensions: 92"Lx52"Wx32"H
Cloth sold separately
Table not available for dropship
This table comes with a Limited Lifetime Guarantee
All Imperial pool table purchases benefit the National Forest Foundation
Barnstable
The Imperial Barnstable 8-foot billiard table is made of Douglas fir with a Desert Chestnut finish. The table features leather internal drop pockets, metal rail sites, K66 cushion rubber for true rebound, and 1-inch backed K pattern slate for true roll. Unique pedestal leg design with iron bar crossbeam with anti-rust finish provides stability. Includes matching dining top for your big parties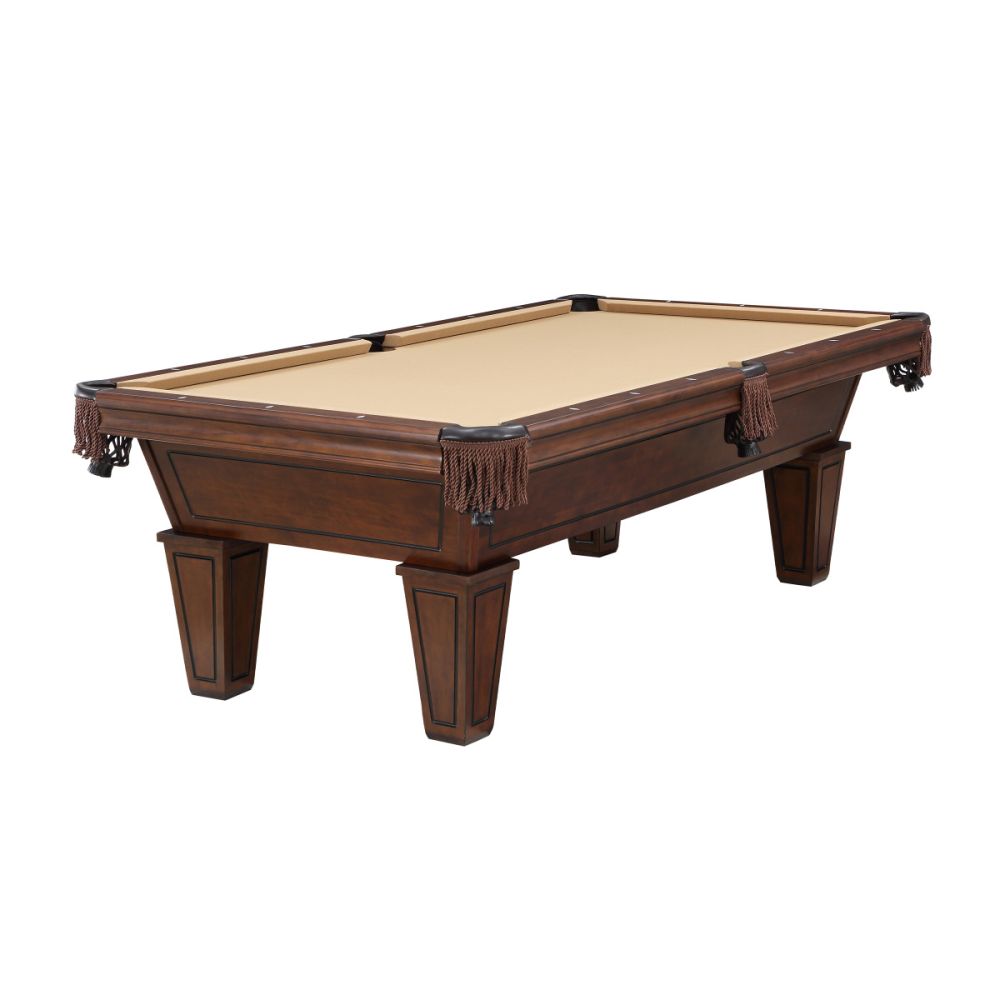 Baxter
For iconic design and outstanding features that recall a bygone era, look no further than the Baxter Pool Table. Beautifully detailed from solid Maple and Poplar with Birch veneers in a Nut Brown finish, this solidly built classic will become the next family heirloom. Hand-finished and constructed to exceed BCA specifications, the Baxter provides the highest quality construction for the best quality of play.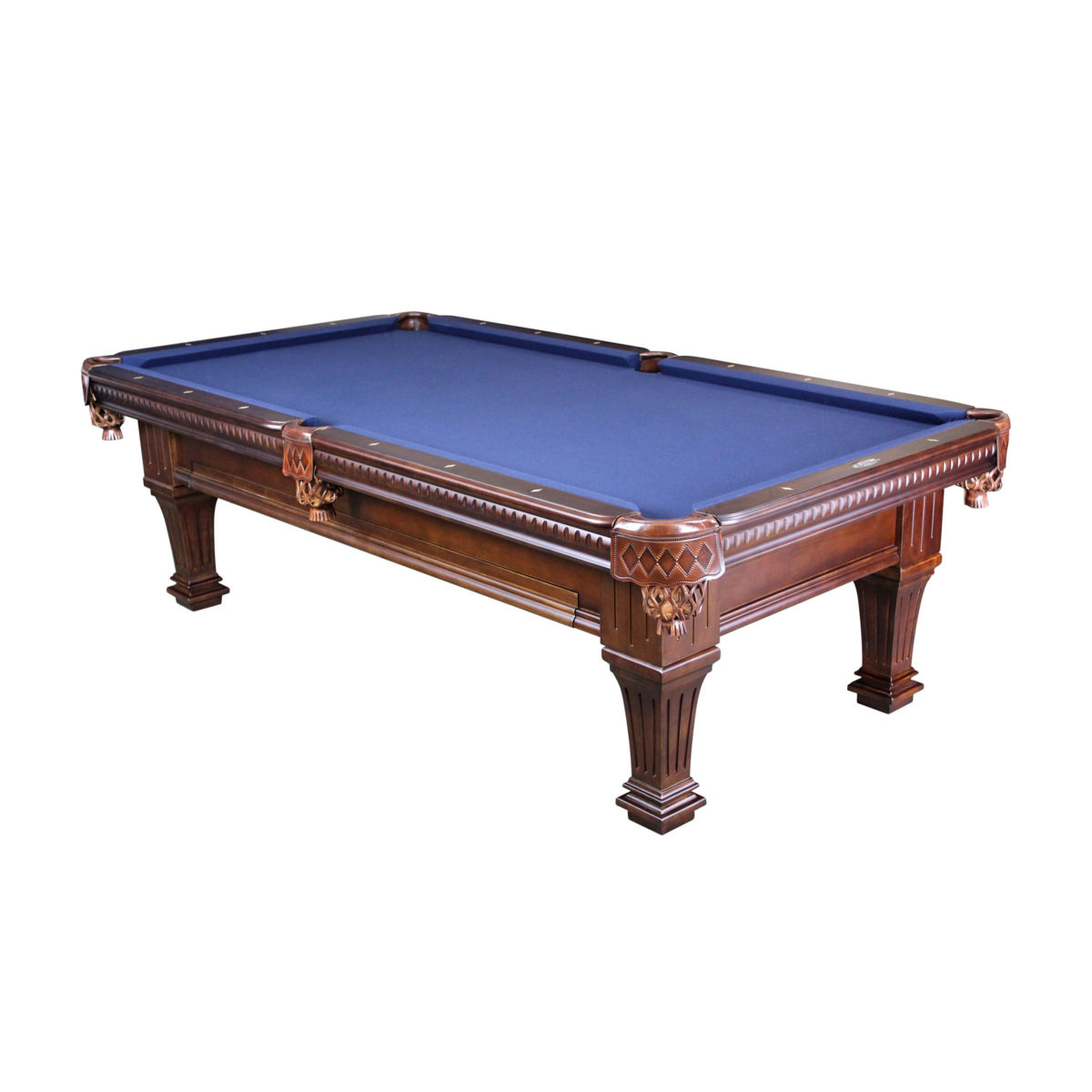 Ramsey
The Ramsey 8-foot billiard table is both beautiful and practical. The beautiful design and workmanship on this table makes it a centerpiece in any home. Solid wood rails, body and tapered legs are the heart of the table. The elegance of the routed cabinet and legs is enhanced by the leather pockets with diamond shield, and the pearlized double diamond sites. Great play is assured by the K66 cushion rubber and the 1-inch backed K pattern slate. The practical is the integrated accessory drawer that holds all of your accessories. Our Uni-Body design makes assembly and disassembly easier; the body comes fully assembled. Double crossbeam construction supports the slate and adds stability to the table to ensure you that you play your best. If you want both beauty and practicality, The Ramsey is the billiard table for you! Cloth not included with table; purchase your choice of style and color separately.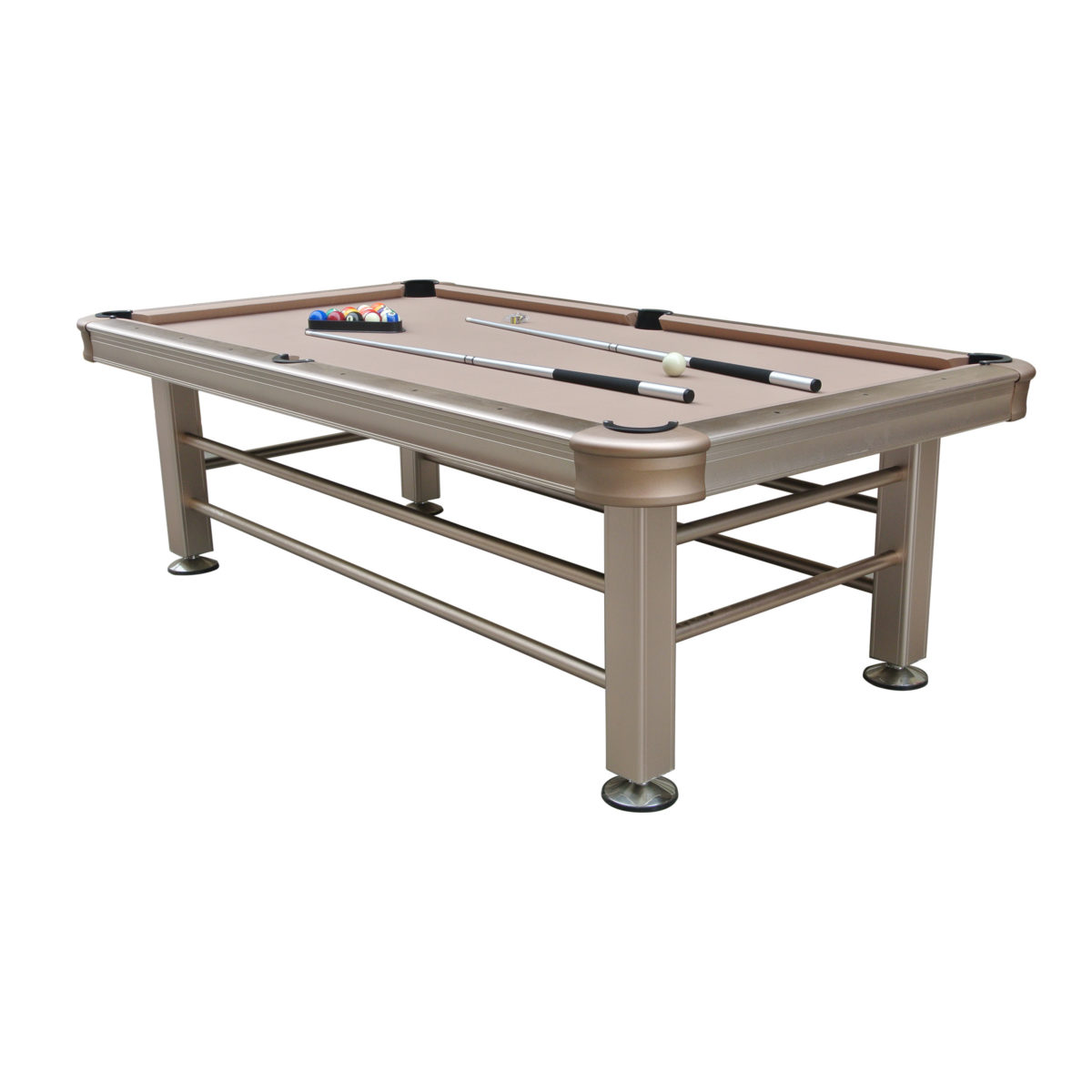 Imperial Outdoor Table
A great addition to your outdoor oasis. This is a regulation 8-foot pool table constructed with all aluminum parts and a tan coating designed specifically for the outdoors. The table comes clothed and mostly assembled. All you have to do is bolt on the legs, level the table and play! The play field is 18mm thick Pearl waterproof board with Camel color, waterproof Taclon cloth. The Pearl Board bed is made of 140 layers of Formica sheets and polyester resin. It is put through a high temperature and pressure process to form the bed to make it waterproof, fire retardant, durable, and keeps it level for exceptional play. The table features K66 cushion rubber, anodized aluminum rails, aluminum corners and legs. Large 5-inch leg levelers add stability and makes it easy to level the table on any surface. Accessories are included. You get 2 cues, a set of polyester balls that resist chipping and cracking, 2-pieces of chalk, triangle, and table cover. Enjoy the great outdoors even more when you play pool!